A laughing phantom. Who is the criminal?
A mysterious case involving a MacGuffin…the investigators are ready to report their prime suspects and are poised to arrest the criminal. However, behind the scenes the Phantom is pulling away. No one that has seen the Phantom has returned to tell the tale. Where could the disguised Phantom be lurking? You must be vigilant! While being wary of the Phantom, speculate about and discover just who the criminal really is. This quick, mystery card game is packed full of reasoning and fun. Let the battle of wits begin!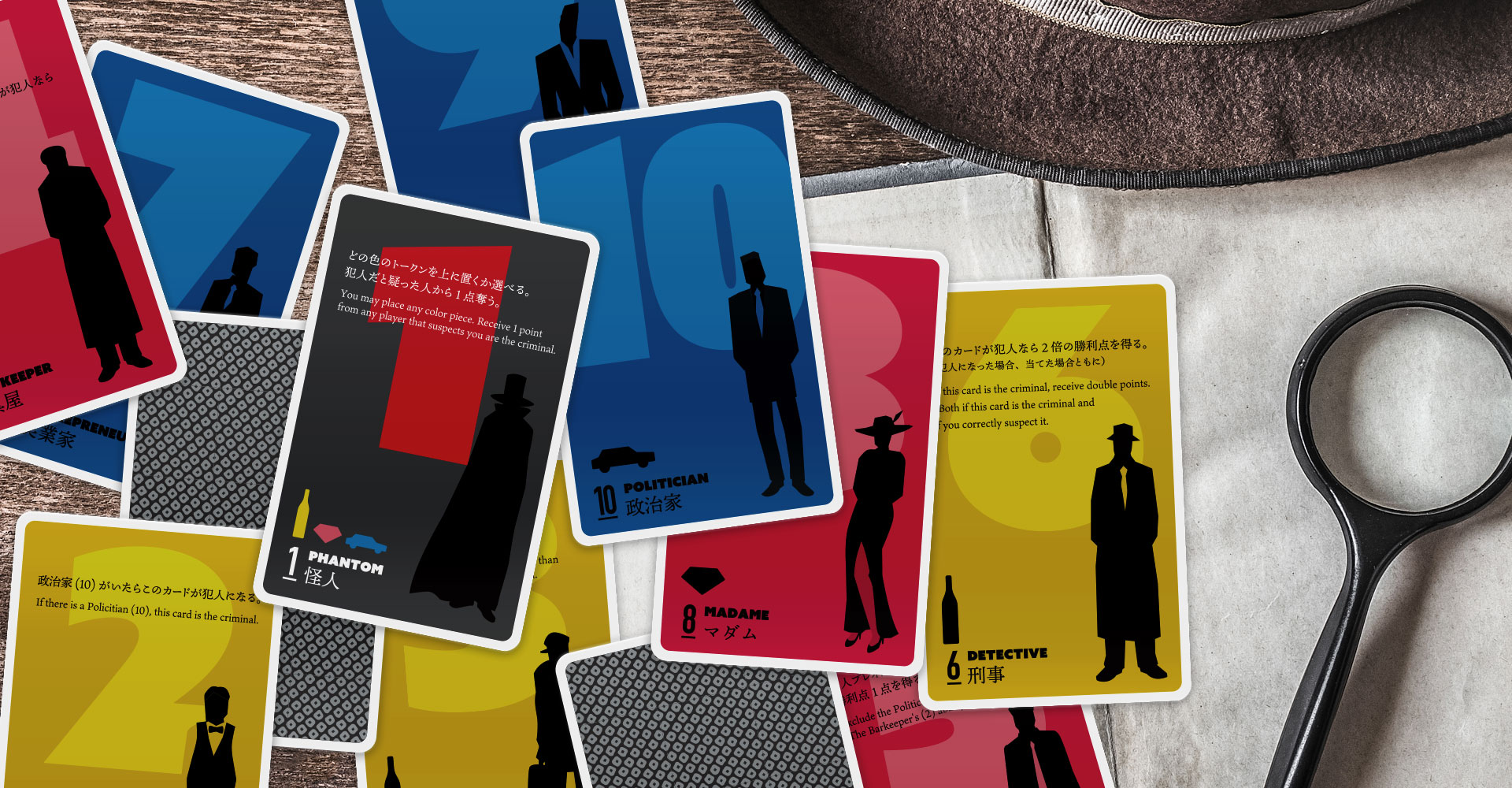 Every player is an investigator in a truely mysterious case. You have to find the criminal which has one of many professions, such as politician, yakuza or detective. If you succeed and find the lawbreaker, you are rewarded with winning points. Normally the culprit is always the card with the highest number, but there are some exceptions: "If someone played a 10, then this card is the criminal", "If all other players played a card lower than 5, then this card is the criminal" and such are conditions that change the outcome of a round! The only thing you know is, who played which card color. Through knowing this, you can analyze and predict the actions of the others and finally find the criminal!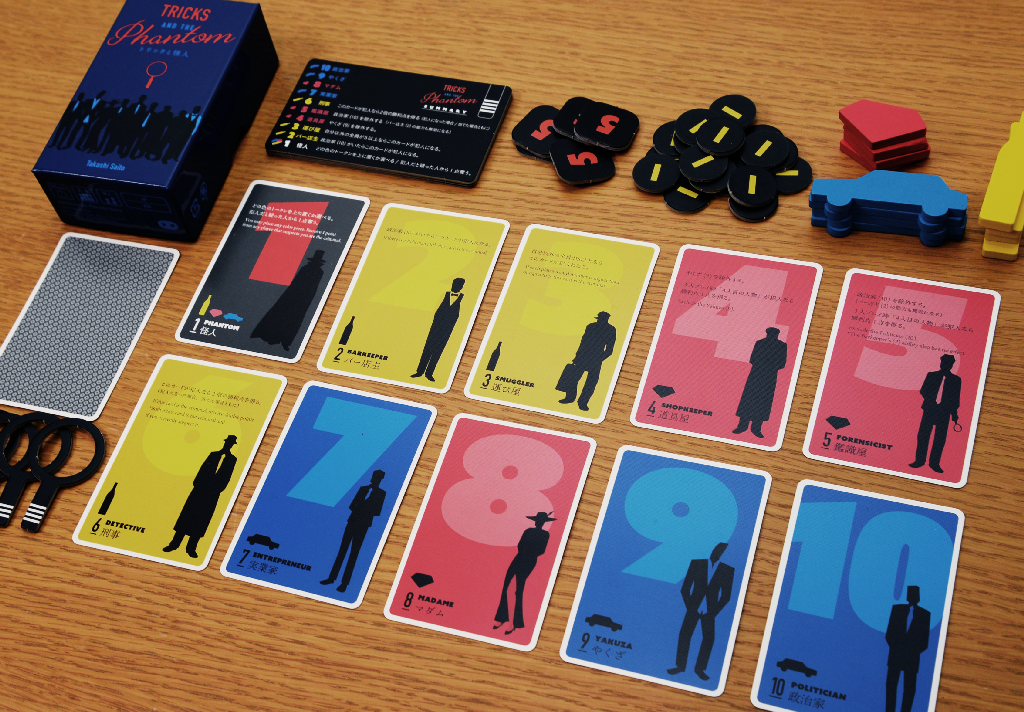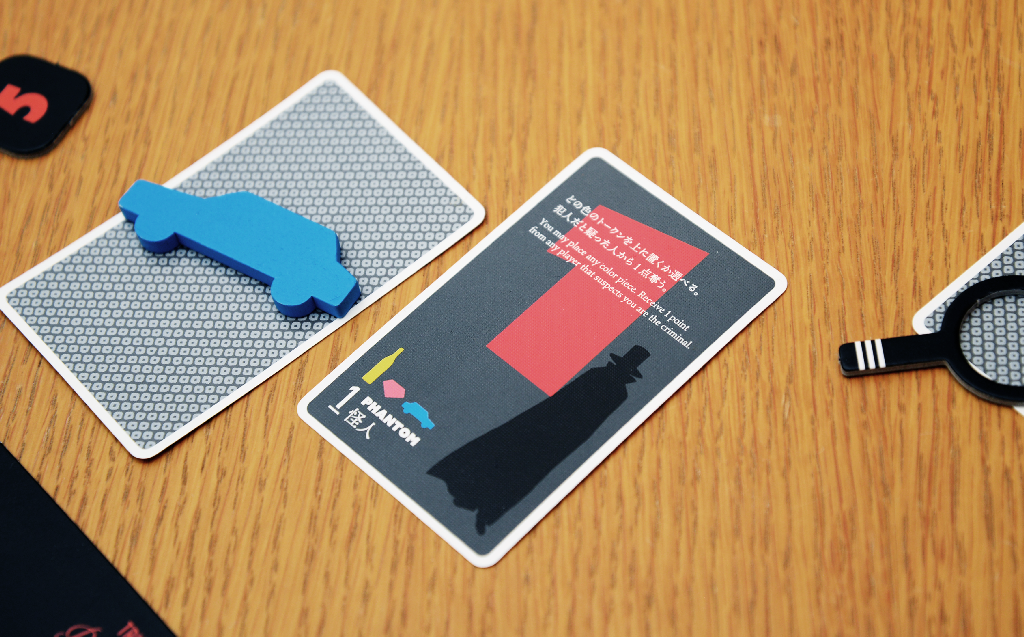 However, there is another role, who will take your winning points away, if you suspect him – the phantom! the investigator who plays this card wants to mock you and make you think he played the criminal card. Can you read their intentions, avoid suspecting the phantom and finally find the real culprit?