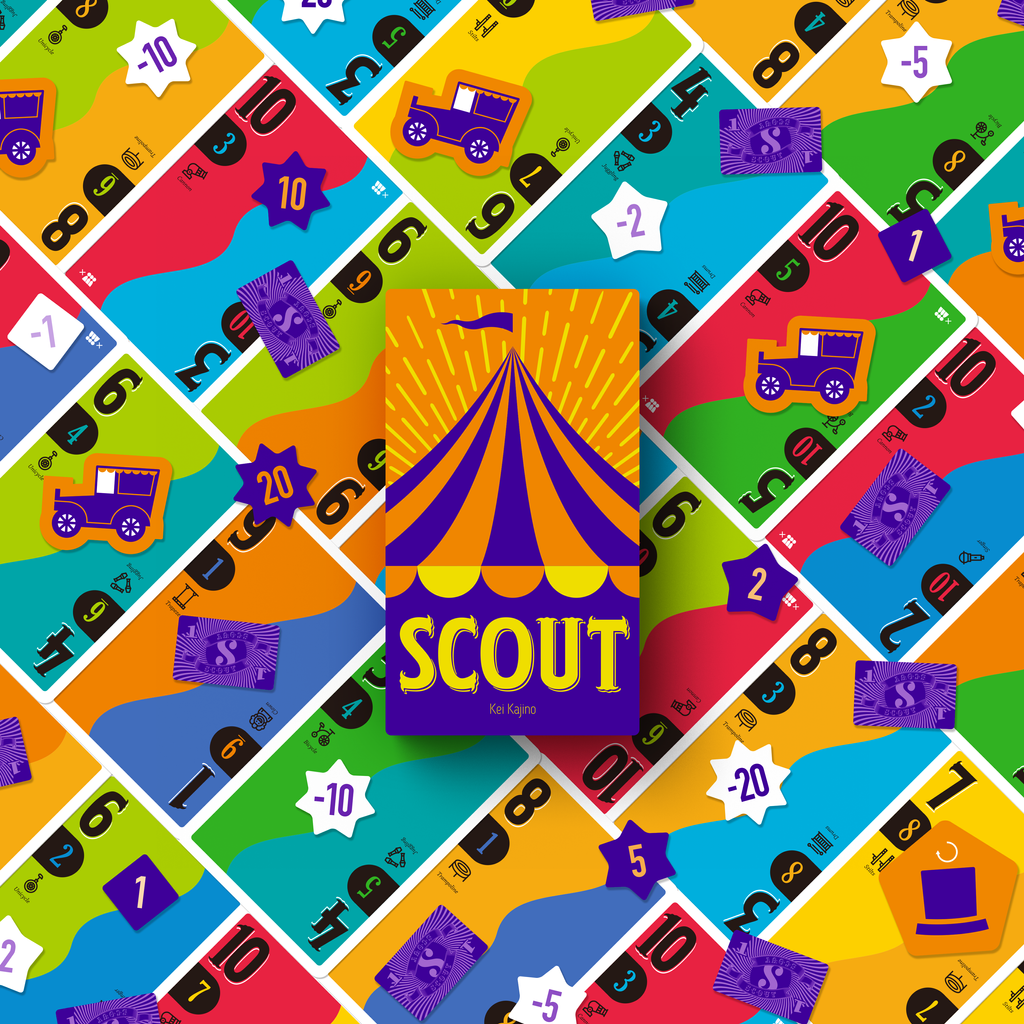 Masterpiece board game by Kei Kajino, "SCOUT!". At release, the game was sold out at the Japanese convention, Game Market. Moreover, the game has a 7.3 high rating on Board Game Geek (as of 2021/9). Will you play your cards or pull them out? With the restriction of not being able to reorder your hand, play cards and scout the field to connect and strengthen the numbers in your hand. In this version, "SCOUT", there is a new theme along with new artwork, playable with 2-5 players, scoring chips, and various other changes.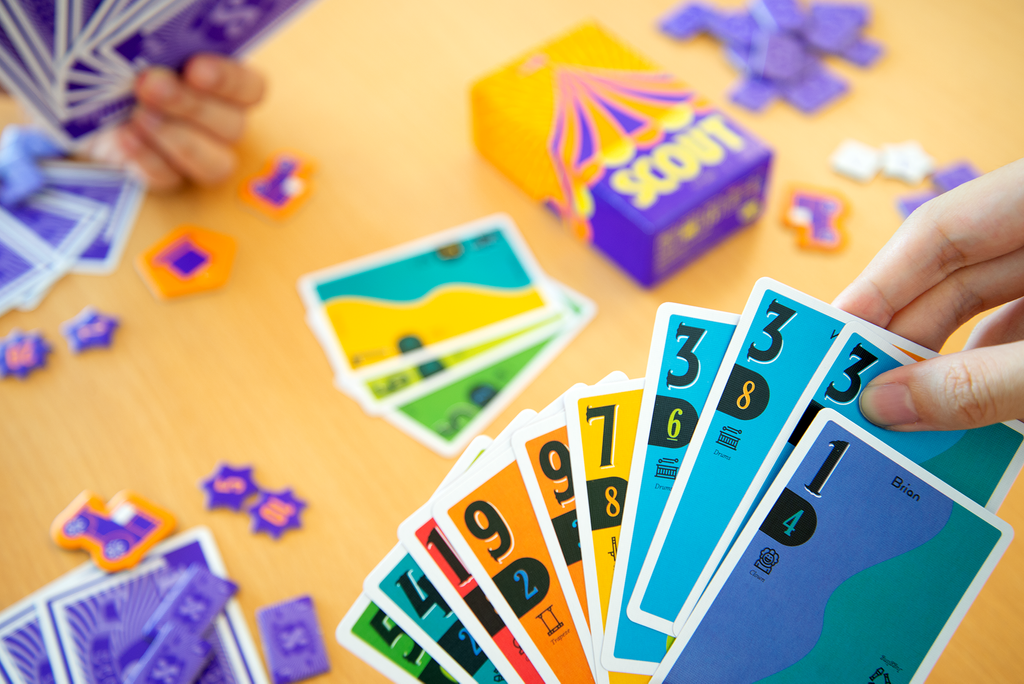 You've suddenly been appointed as the leader of a circus. Using the members of your circus you must put together a show that will beat out your rivals'. Align cards with the same, or consecutive, numbers in your hand to create a more spectacular combination than your rivals' and put on a show. However, rearranging your hand isn't allowed!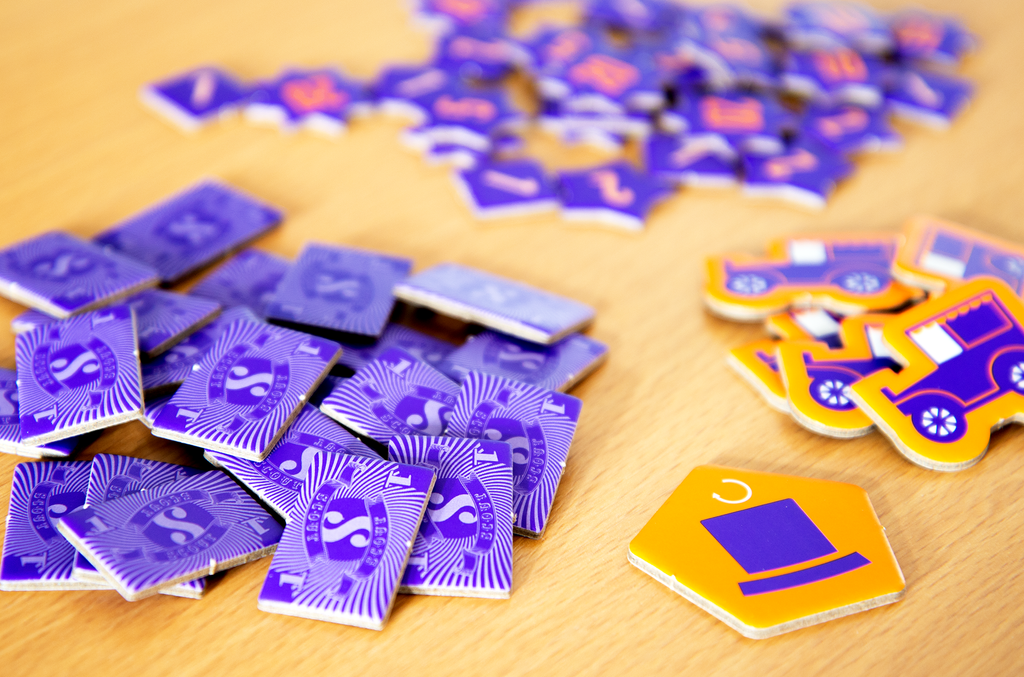 Everyone on your circus troupe has a specific role. To fill in the gaps in your own circus, try to scout members away from other circus groups! On your turn, you can put on a "Show" with your strongest circus member combo, or "Scout" cards from the field and add them to your hand. Each member has two abilities (numbers), and it is up to you to decide which role you want to add to your circus troupe.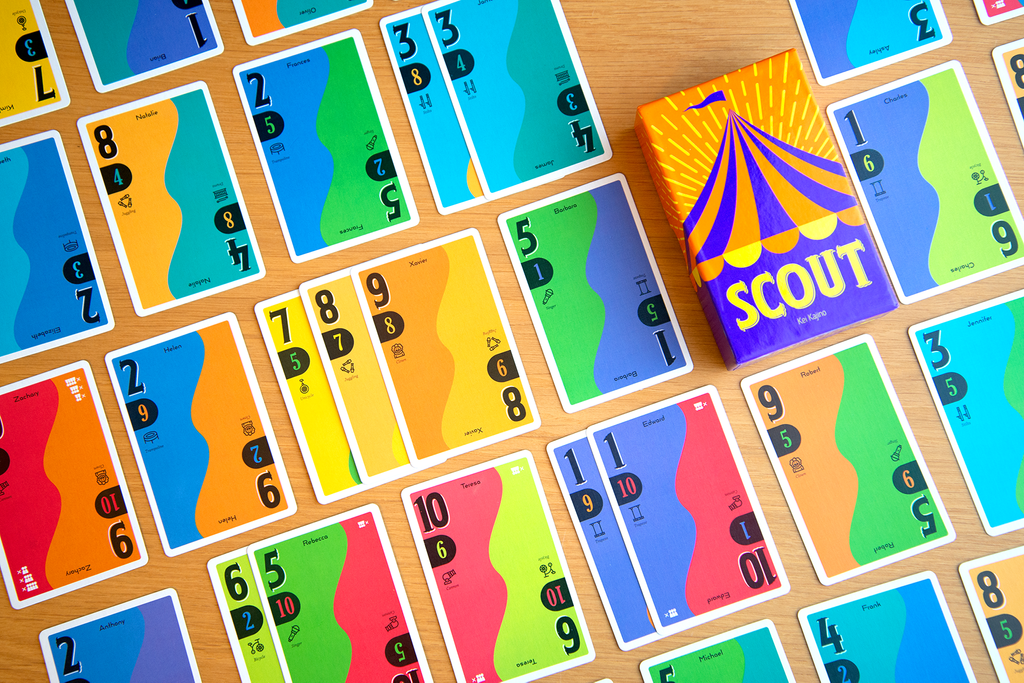 With the addition of just one extra person you may set off an incredible chain reaction that helps you create a show that no other circus will be able to surpass. Battle with your current members? Or, will you wait and try to recruit others? When you get into the groove, this speedy card game will have you feeling like you're on fire!