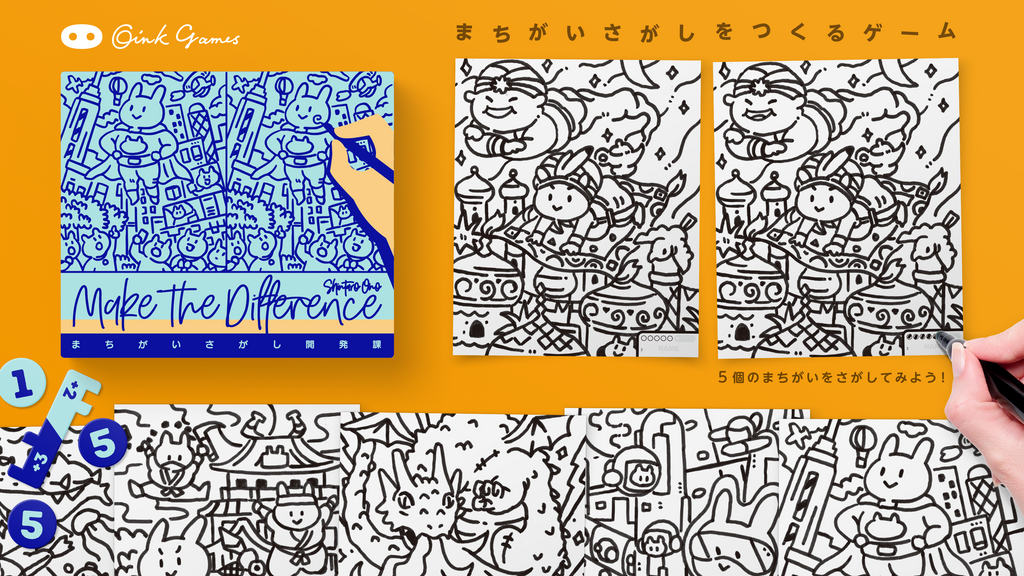 *On the official online shop, only the set of "Make the Difference" and "Expansion Pack"is available. "Make the Difference" is a board game spin on "Spot the Difference". Add 5 lines to one of the provided illustrations to create 5 "mistakes," then, have the other players try to find them! You get points if you: create a "mistake" that's moderately difficult and found, or if you create one that's bold yet no one can find. Making and finding "mistakes" together gives players a fresh take on the universally-known "Spot the Difference".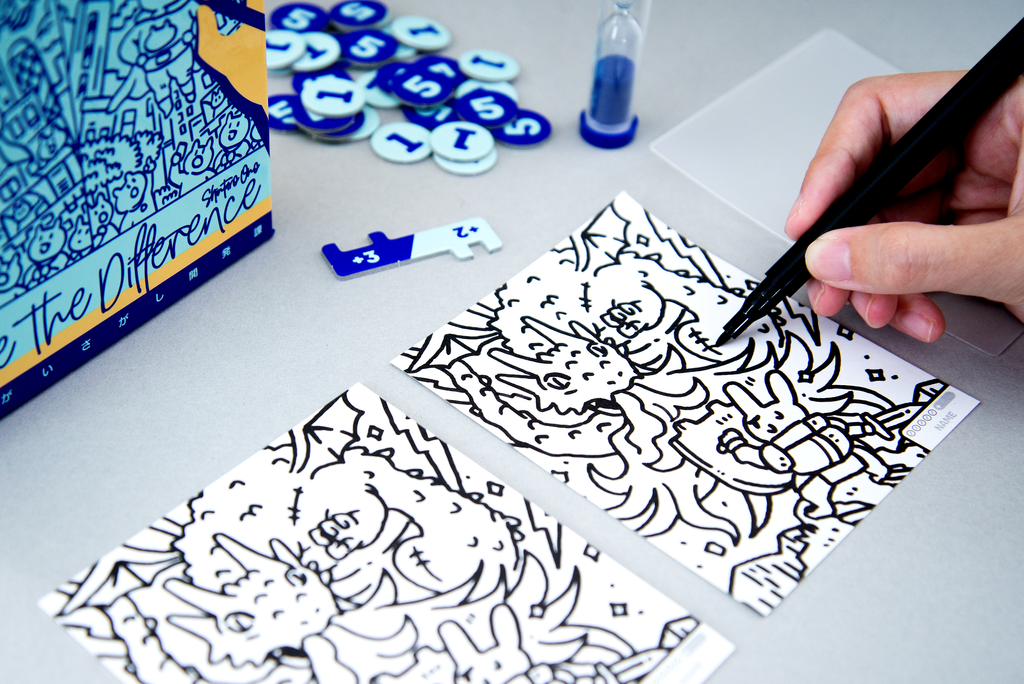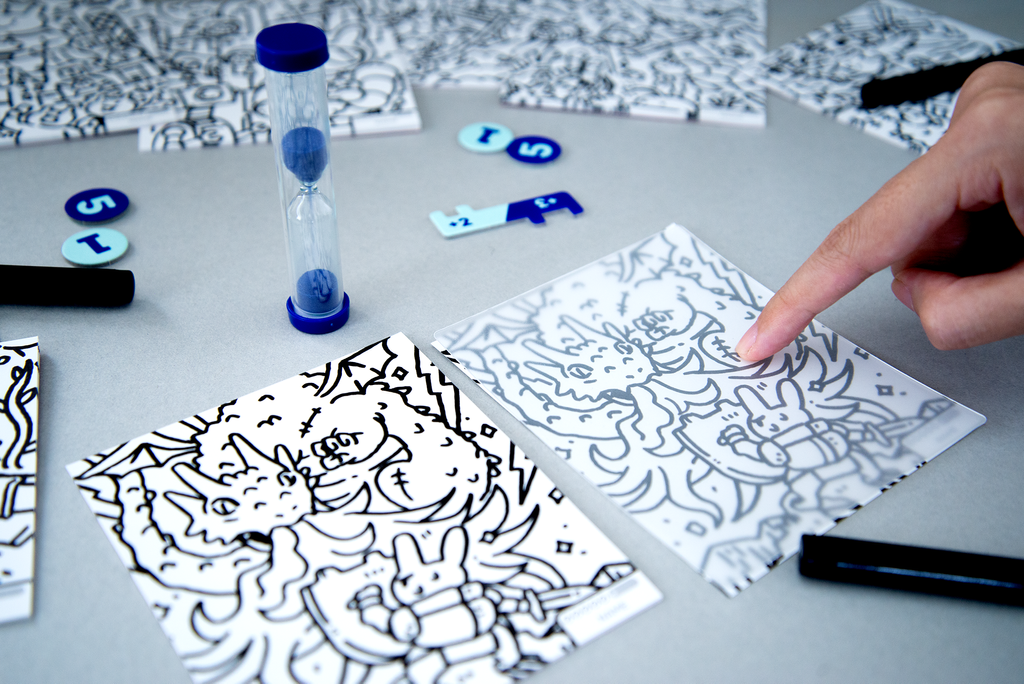 Avoid making "mistakes" that can be easily found in the first minute, and small "mistakes" that are too difficult to find in the second minute don't get points. Make strategically well-made "mistakes" to score points. Additionally, if you can make a bold "mistake" that goes un-found you get bonus points!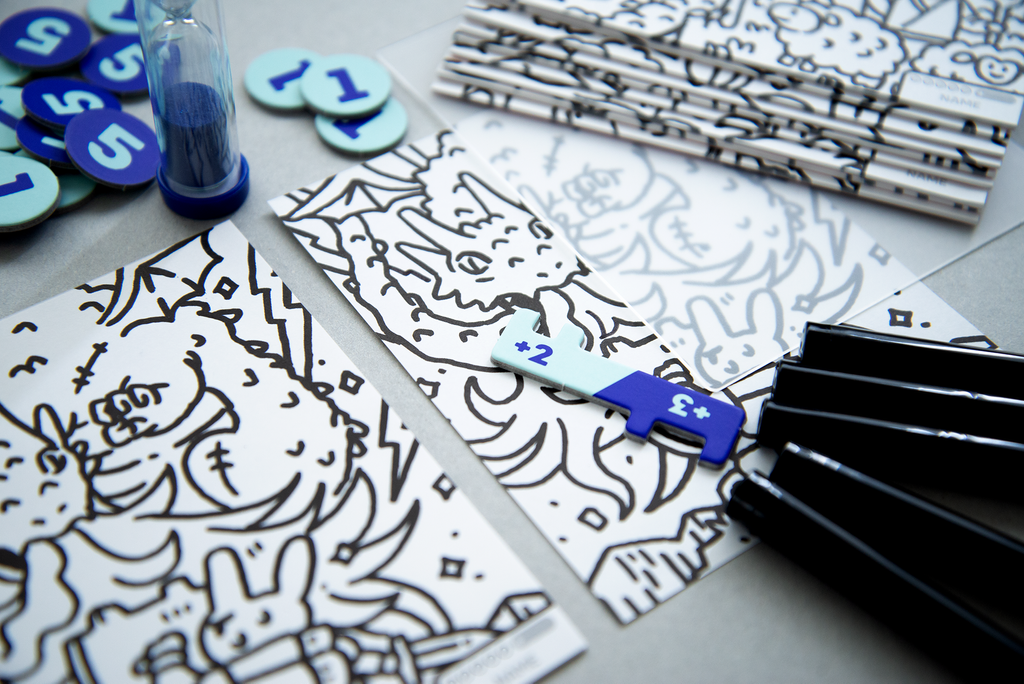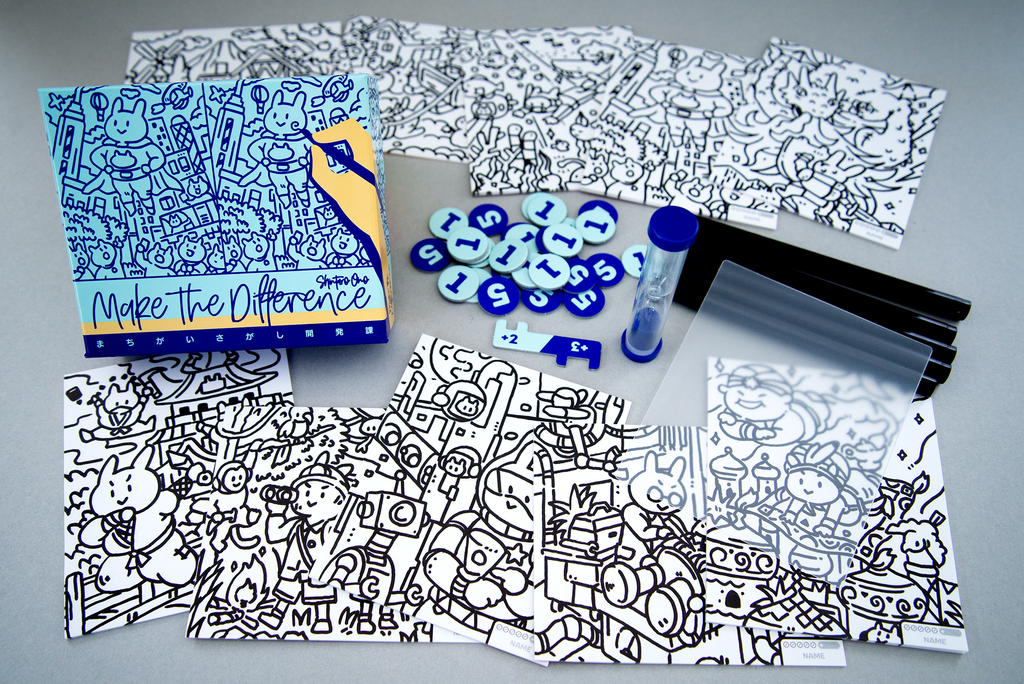 "Make the Difference" comes with 10 different illustration sheets. Plus, "Make the Difference: Expansion Pack" contains 6 new illustration sheets, for a total of 16 different illustrations to explore. The expansion pack will simultaneously broaden your illustration library and enjoyment, expanding where and what kind of "mistakes" you can create.