A face can tell a thousand stories
Numerous cards with different exclamations! You have to build the face that matches your card best. You can also just take a good, matching selfie, but you can always use the face parts in the box. The amount of face parts is limited, but the expressions you can make are uncountable. If everyone can find the matching card to your face, you win. Can you express emotions with your face, so that everyone will understand?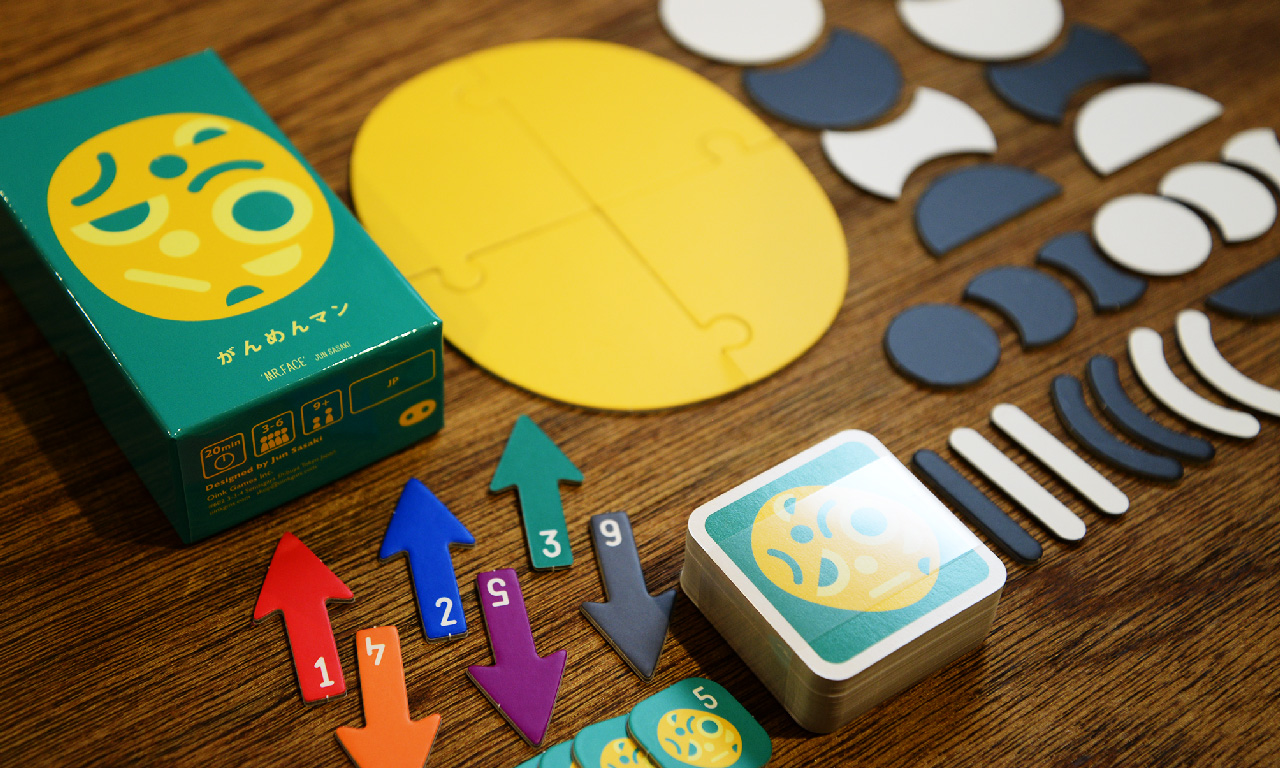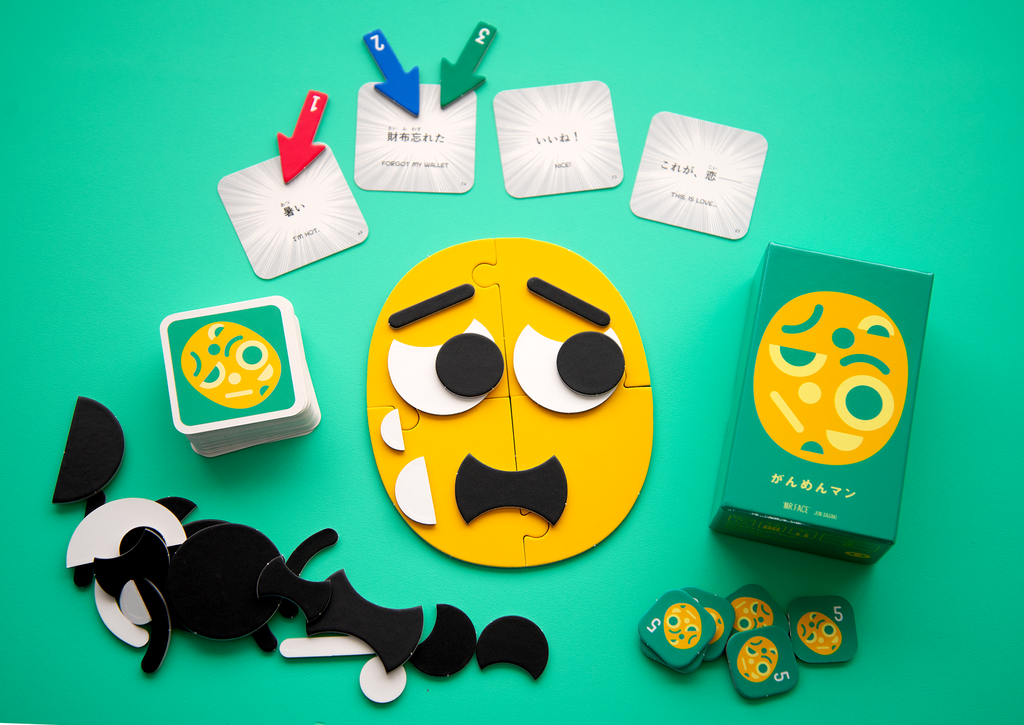 On the cards you will find various emotions and exclamations. You take a card and then try to make a matching face with the face parts. It is completely left to you how you use them. In the end you will get points if the other players can guess which exclamation card you tried to reproduce.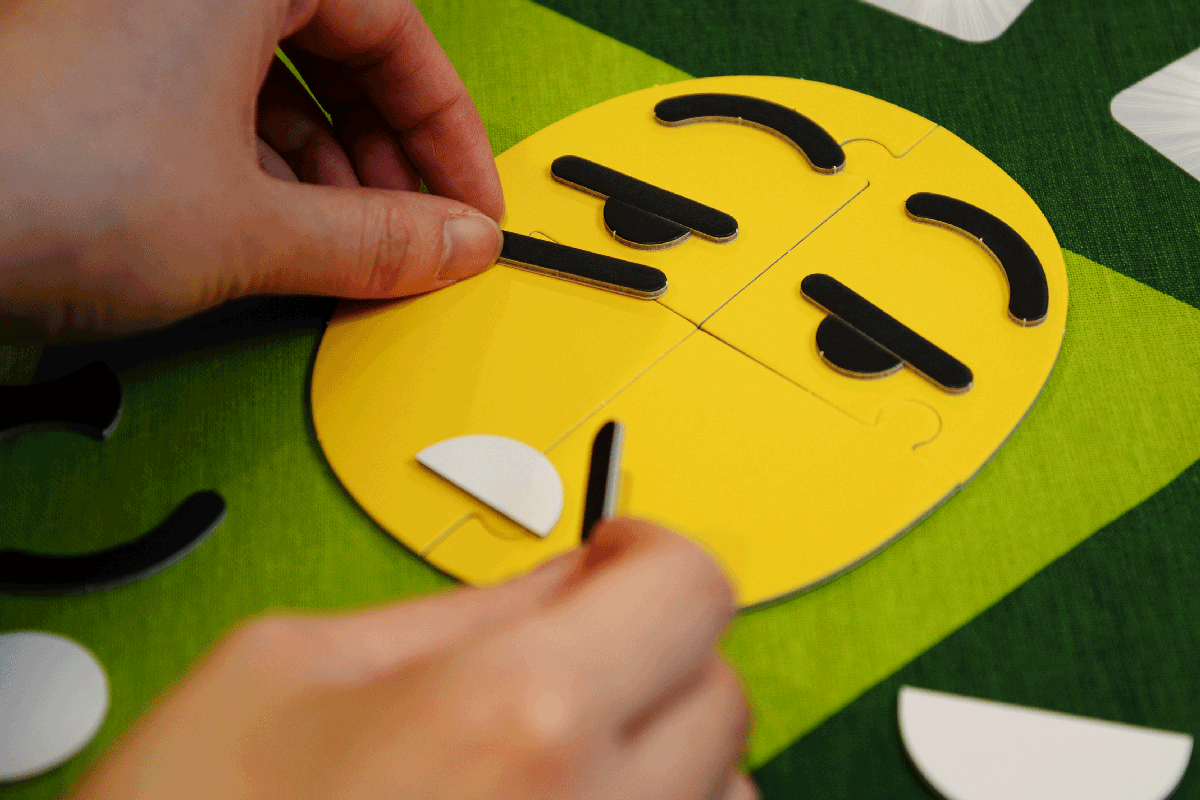 There are 28 face parts – in the beginning they might seem like normal geometric forms, but building a face, you will notice in how many ways you can use them and what emotions you can form out of them. Find you own style and express even the most difficult emotions! You can also play with "Mr. Face" just on your own being creative and building faces.