I hope your stuff sinks!
A group of explorers sailed around the world amassing a mountain of treasure. But on the voyage home they were hit by a massive storm! The ship and all its treasure are going down! The explorers began to feverishly load their treasure into the lifeboat. You may want to save your treasure, but the other explorers will be trying to save theirs too. Which treasure should you load into which boat? You must plan your moves carefully. While skillfully determining which cards are easier to load than others, can you defeat your fellow explorers and save your treasure?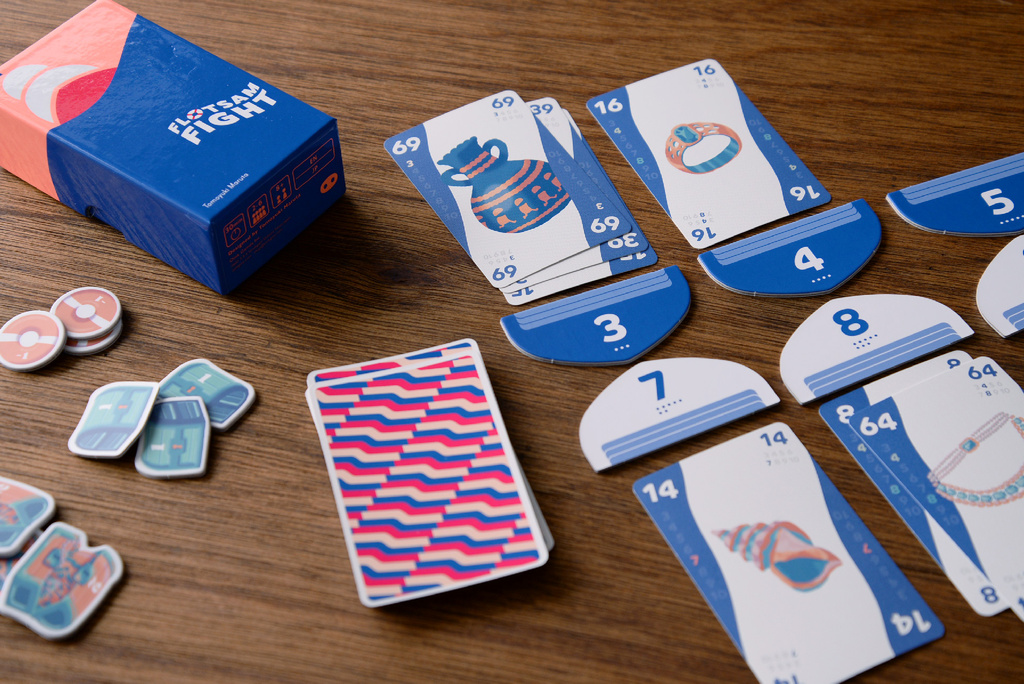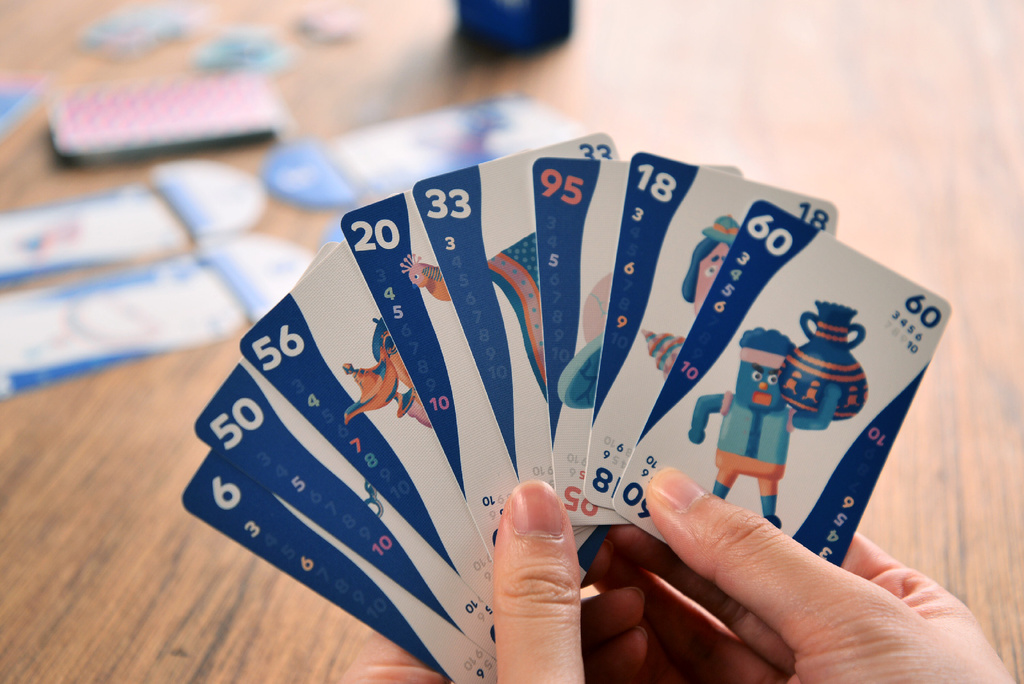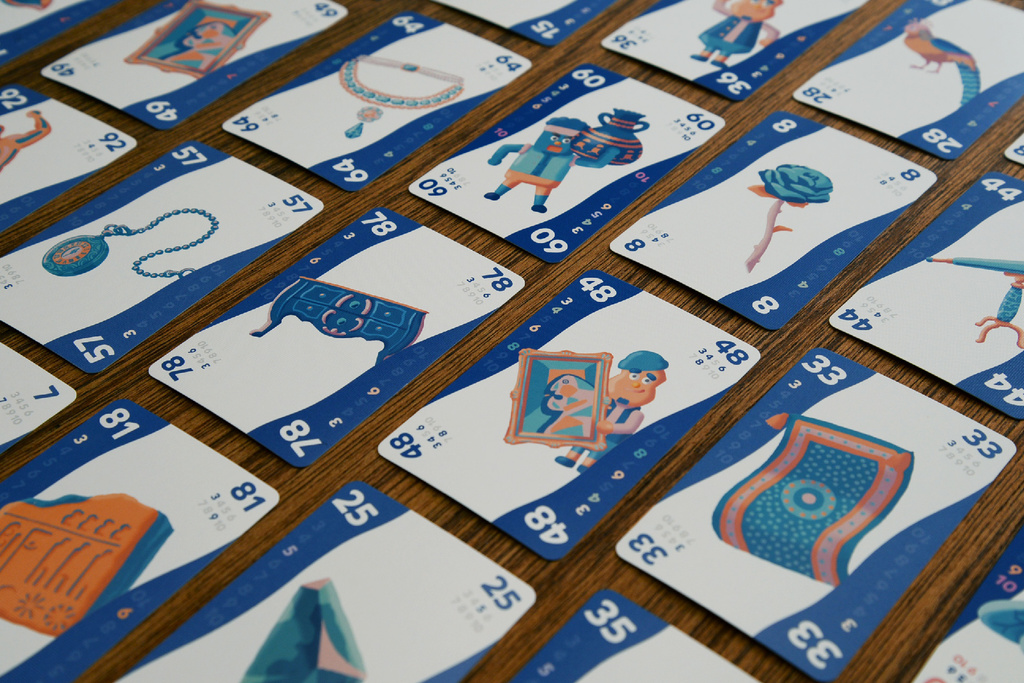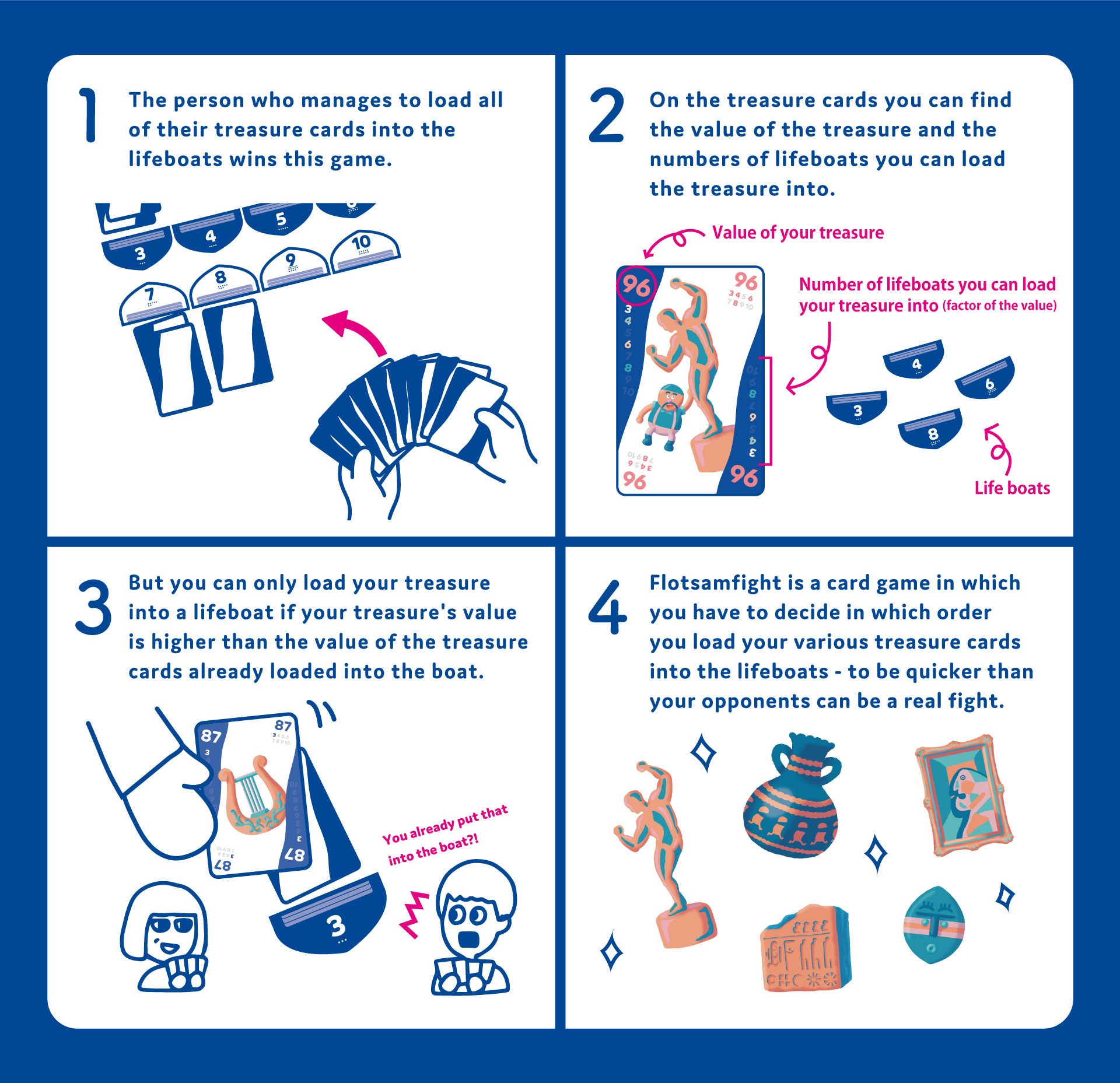 "Flotsam Fight" is the international version of the KenBill game "Bye Bye Lemming", but even though the game system is the same, the art work and feel of play is different. It's also sold in Japan. (Because of this, a Japanese language game manual is included, but the outside box is in English.)
This product if for sale outside Japan only.