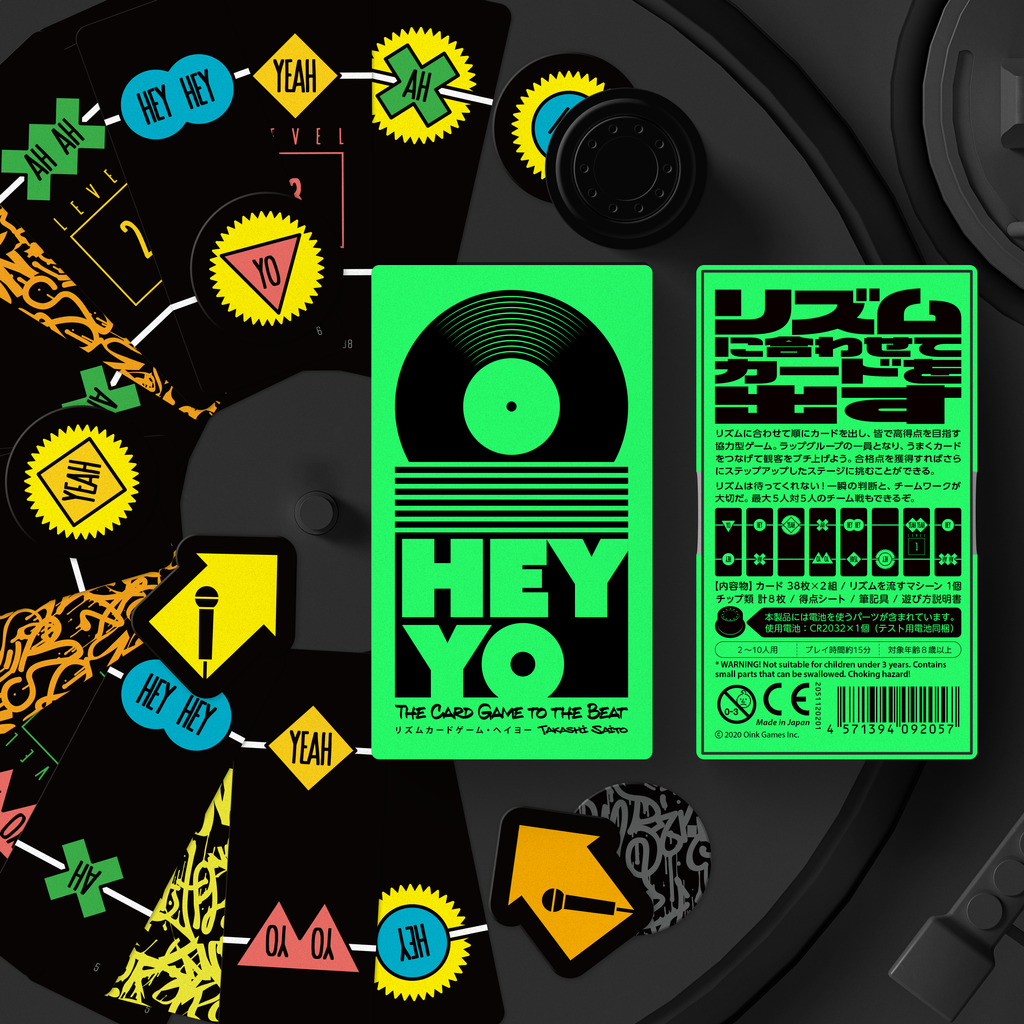 "HEY YO" is a cooperative game where players play cards to the rhythm, carefully connecting the marks, and aim for the high score. The main feature of this game is the included device that keeps the rhythm going! If you press the button, a beat will drop and be you guide for playing the cards.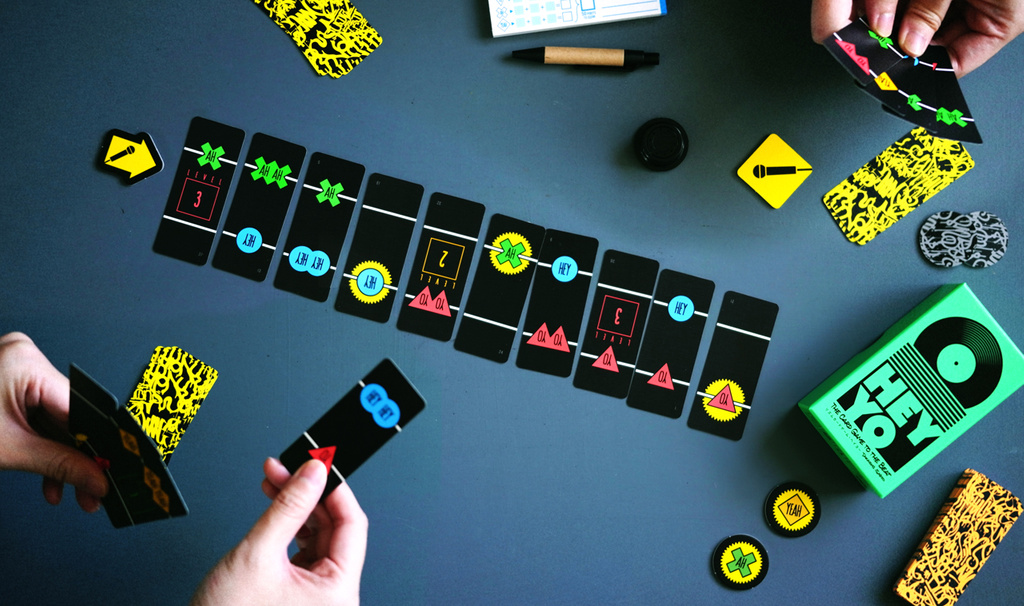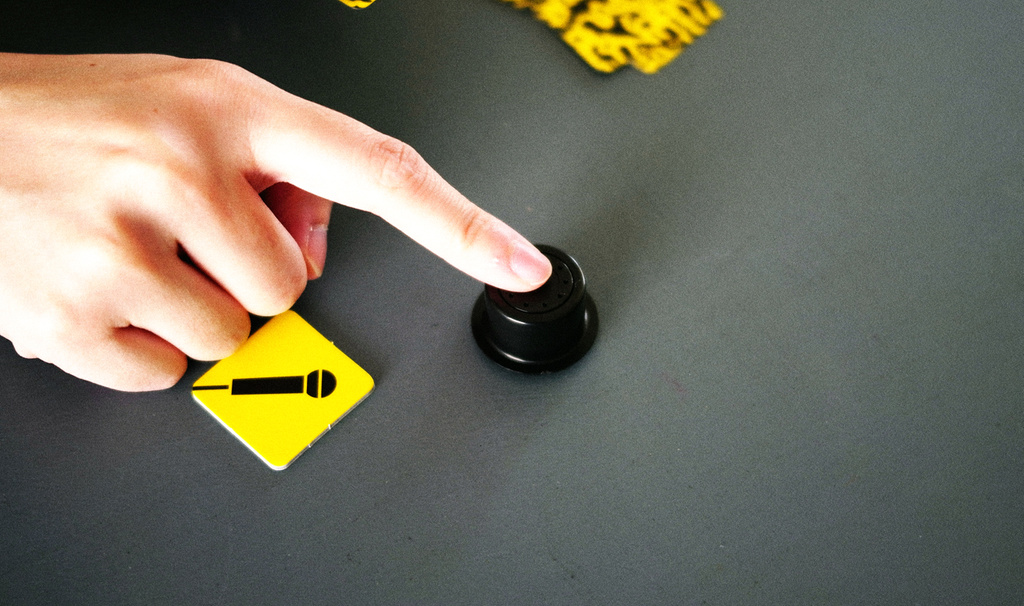 If you can't play your card in time with the rhythm you will receive a penalty, so you need work with the other players to share the information on your cards and quickly play them. Sometime you even need to play a card that doesn't connect at all! Will your team be able to work well together and put up a high score!?
2 decks with the same cards are included so from 4 to 10 players can play at the same time in team battles. You can even use you own music and follow that rhythm instead!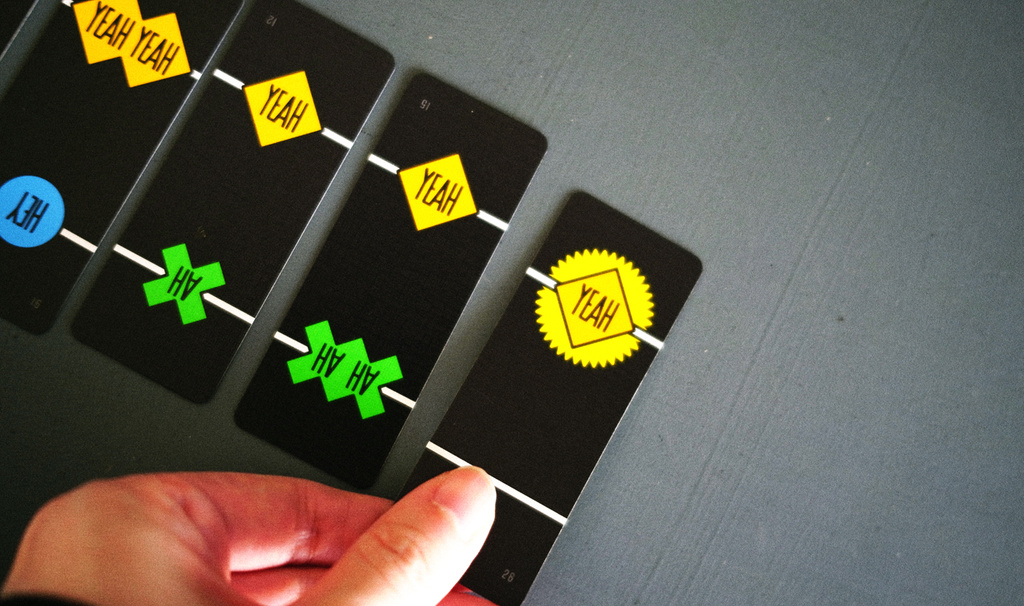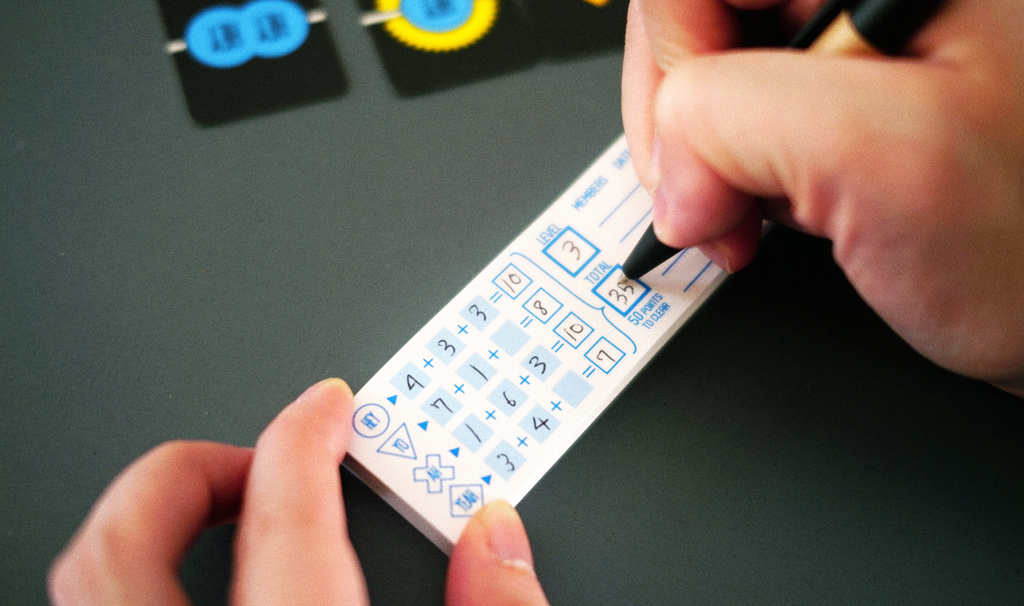 Music for playing "HEY YO". You can use not only the music device in the box, but also this video.