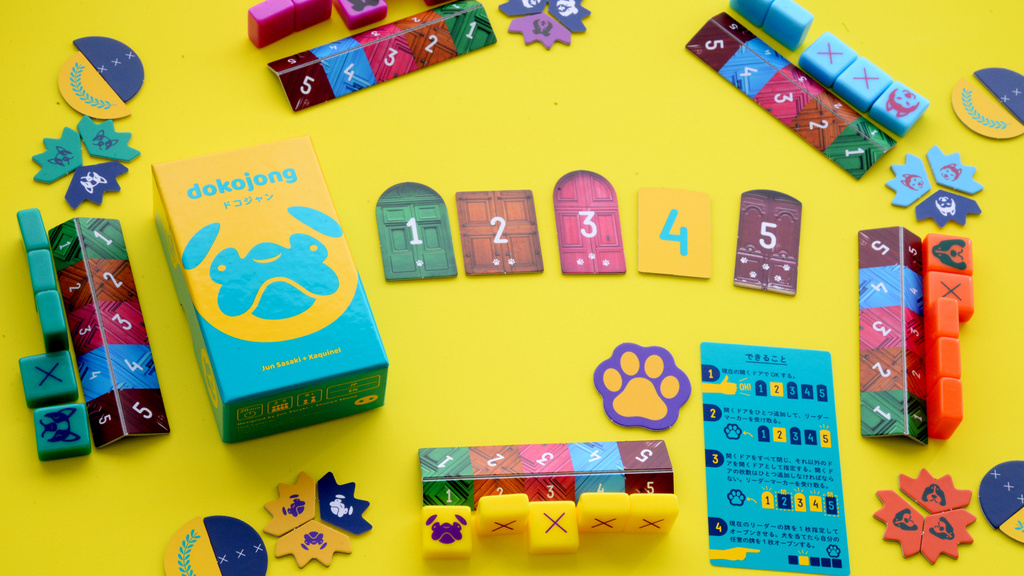 A short game where players try to guess where each other's dog is hidden among five tiles. You want to avoid revealing your dog's whereabouts, but if you overact to avoid guesses, your dog may be exposed. This game is a collaboration between Shunya Shiina (Xaquinel), known for "Caru Uta", and Jun Sasaki.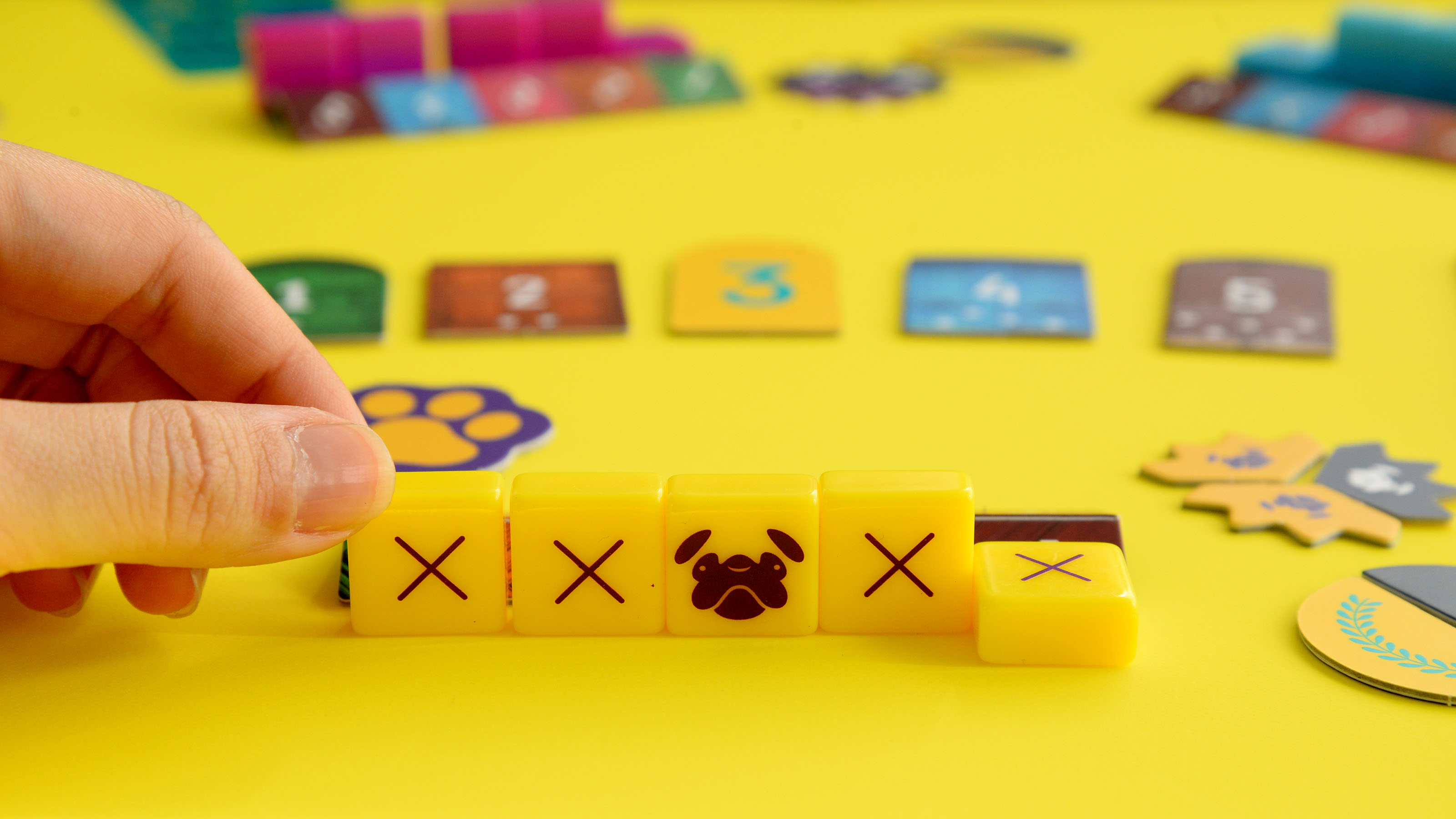 5 plastic tiles are lined up in front of each player. Only 1 of those tiles is hiding a dog! Can you keep yours a secret and find the others!?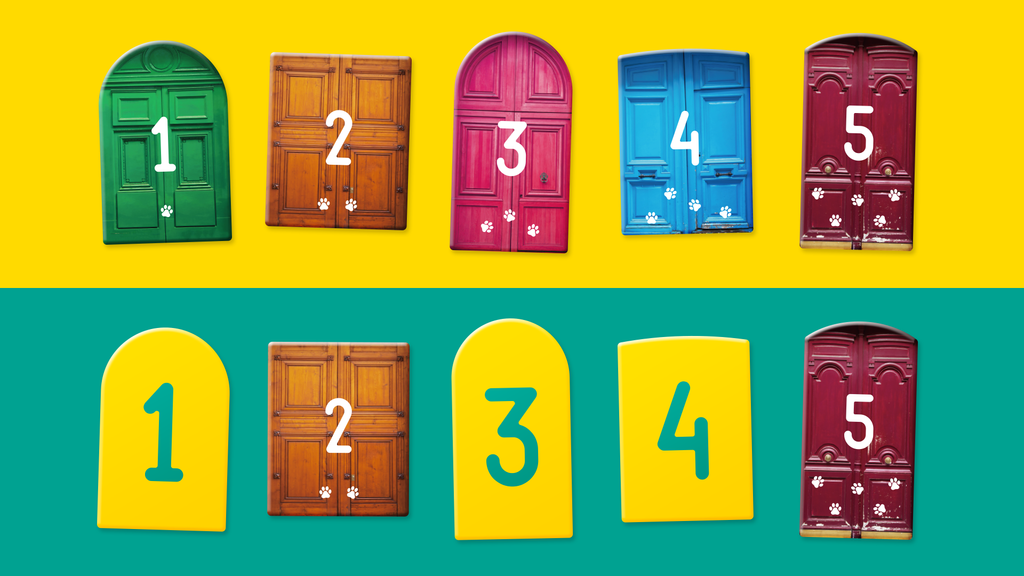 In the center, there are 5 door chips that correspond to the location of the tiles. Take turns discussing which door to search next. When it's your turn, will you go along with the previous player's suggestion? Increase the number of doors to open? Let the game of chicken begin! If you choose another player's door and correctly guess where their dog is, open one of your own doors.

If you can open 3 of your doors without exposing your dog or without your dog being discovered, you score! However, if your dog is found, you'll receive a penalty. Using the game components that are handed out beforehand, it is easy to see how close you are to winning or losing. Turn over 2 score chips and you win! Turn over 3 penalty chips and you lose!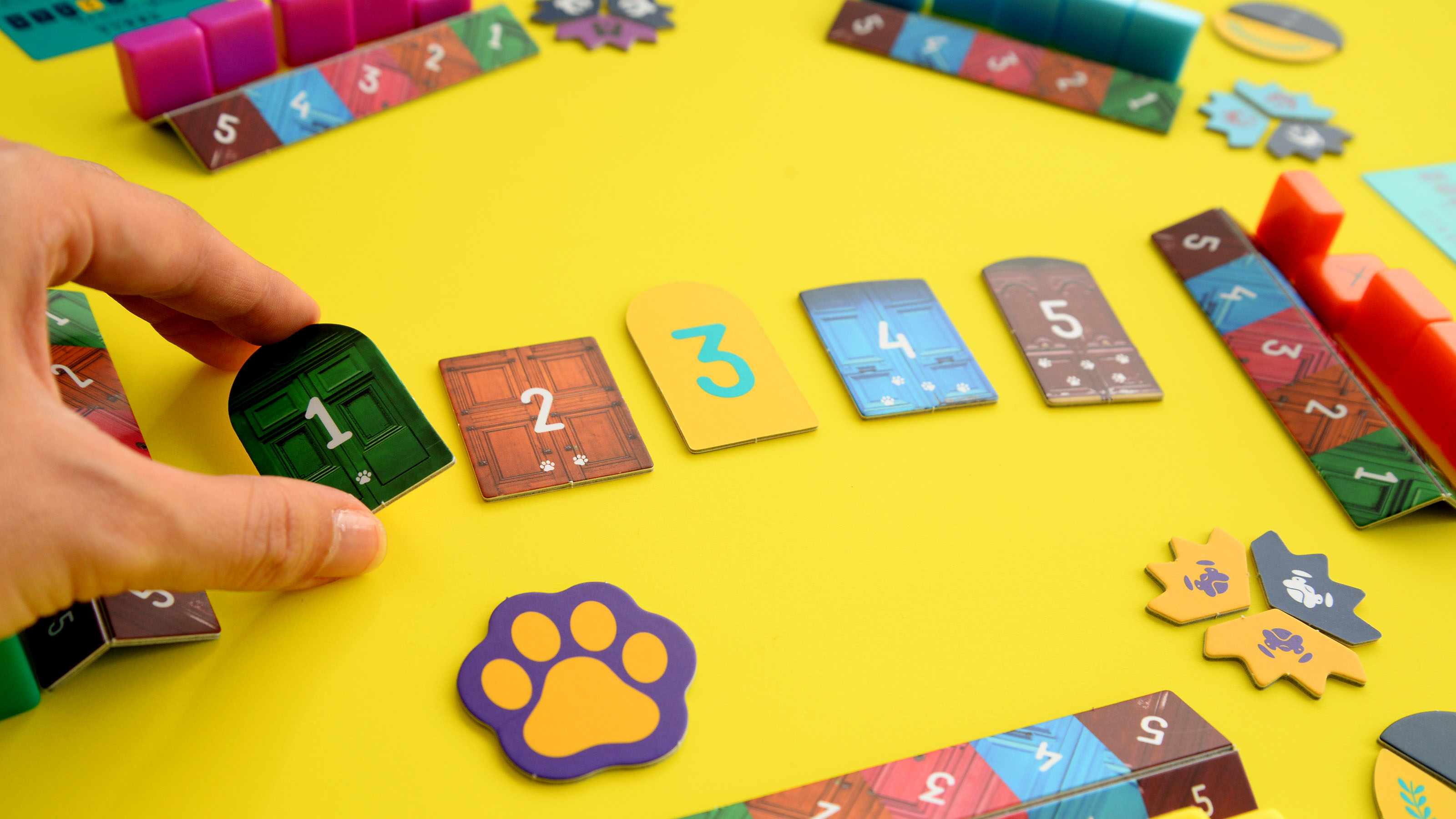 "Earlier they seemed a bit hesitant about searching that door…" "Didn't they OK that door before…" Pay attention to these kinds of reactions from the other players and try to figure out where the dog is. If you don't care to bluff at all, it will be easy to find out where your dog is hiding. This is a fun, easy to enjoy game of bluffing and deduction that will make you burst out in laughter when a dog is found.