Believe in your future!
There are six companies that will change the world as we know it! You can be part of their success and be a investor. Try to become rich by making the right decisions! Only the one biggest investor can get money out of each company. You must try to read the next steps of your rivals and use your capital and your three hidden cards to win against them and become the biggest shareholder! You have to be lucky in this game but you must also think about your moves and analyze your rivals! You can play this card game with only a few players but also with many!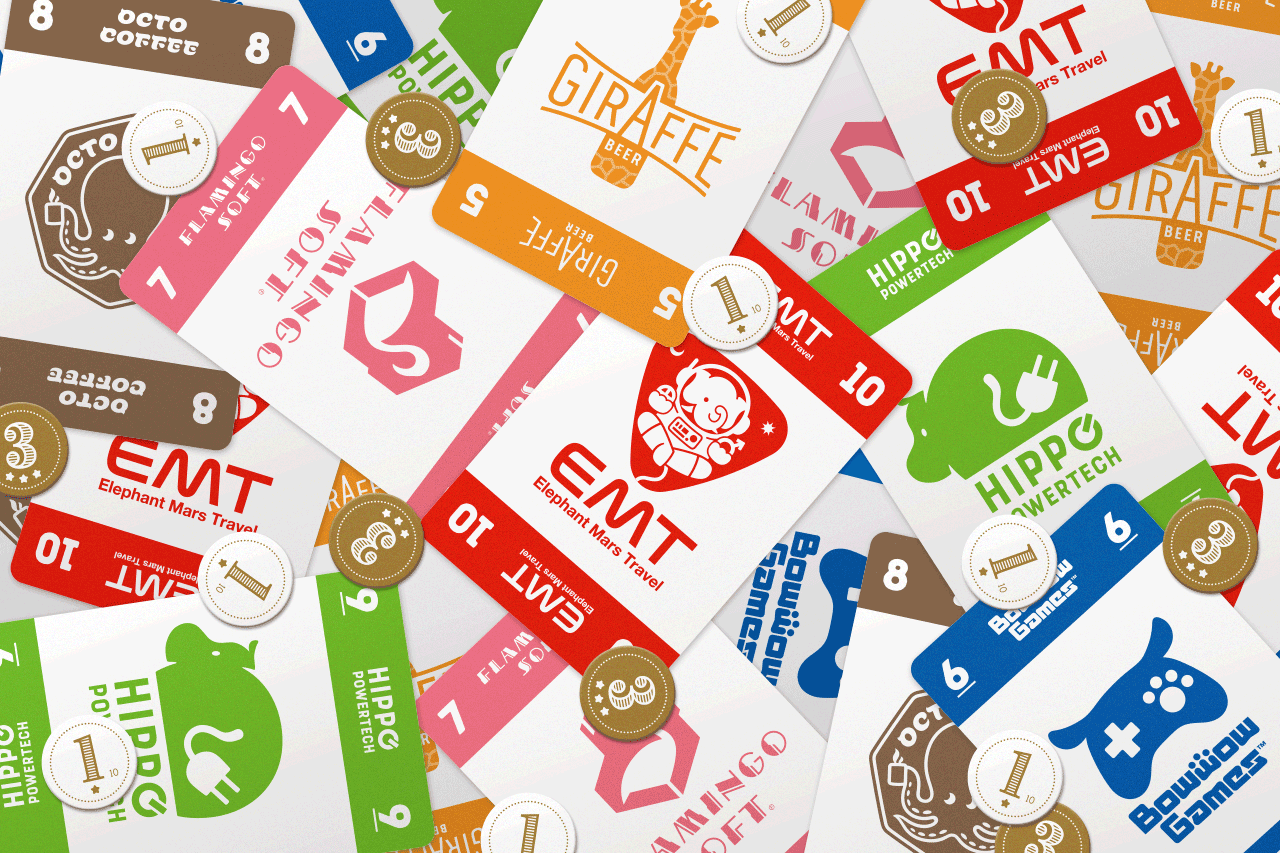 "Startups" is the updated version of an older Oink Game which came out in 2015 and won the second prize at Game Market Tokyo: "Rights". We upgraded the rules, the design and it is even possible to play with more players now!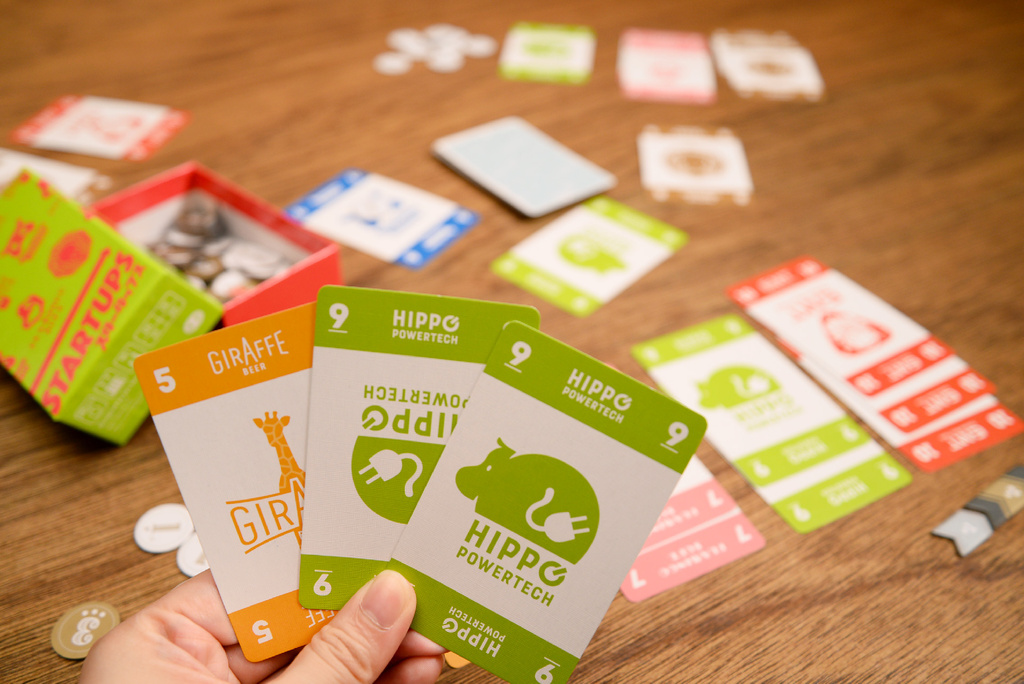 Every player takes the role of an investor and needs to try to invest in at least one of six startup companies to get the biggest shares. Only the player with the most cards of one company can get money in the end, which is why you need to carefully watch the moves of your rival players and thus become the top investor. Although the game has a short playtime like our other games, it has a more extensive game play than the others.
To make the original game even more interesting, we added "the market", the "Anti-Monopoly-Chip" and more. The rules are still as simple as they were, but if you have played "Rights" before you should notice a new depth to it.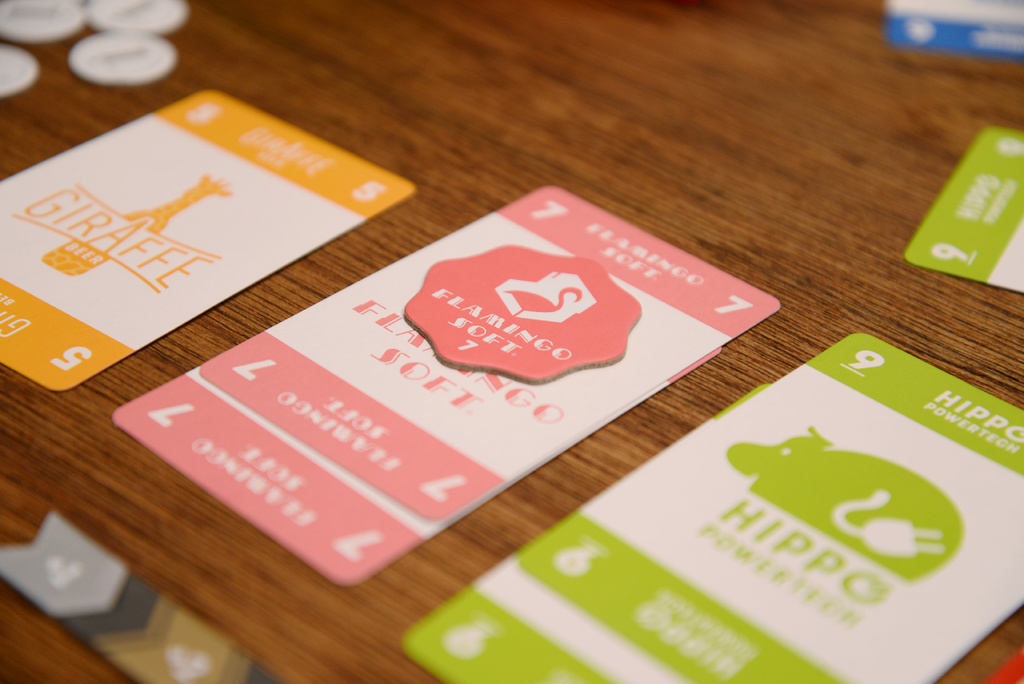 The logos of the six startup companies were designed by Kentaro "ANI" Fujimoto who is a famous typographer in Japan. We recommend talking about the different logos and about what kind of company stands behind it – it's fun!
Also available on Nintendo Switch
More Information: Link