Helppp Me! is a light strategy card game. Playing cards to build your combo and affecting others at the same time. Whoever saves the most monsters wins the game.
One day, the war breaks out in the Underworld. Every injured race asks for your help. With limited first aid resources, players will compete for rescue creatures through playing a variety of character abilities and avoiding the curses from the four races..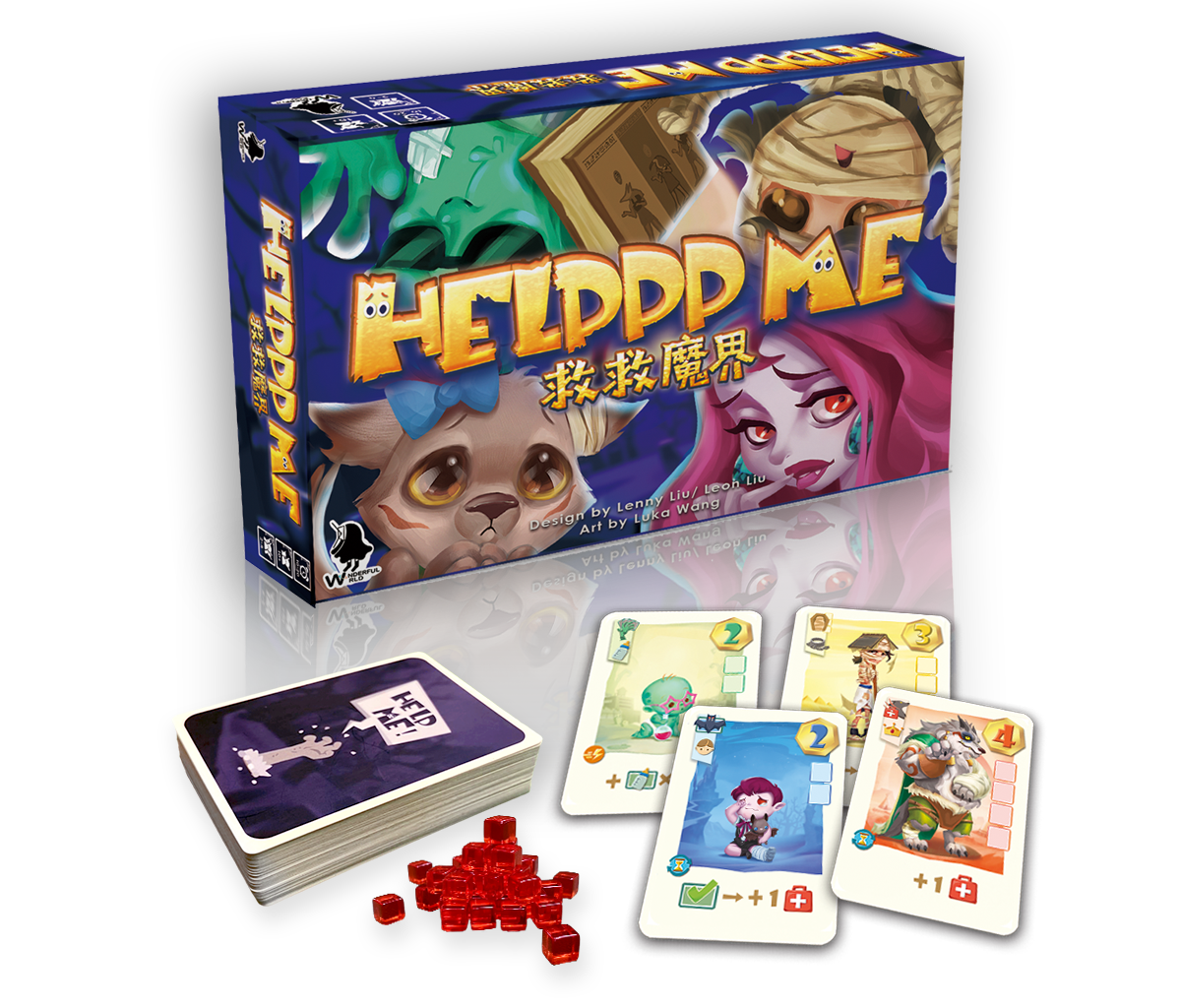 Mummies, Vampires, Werewolves, and Zombies. Welcome to meet our four different races in the underworld! After the breakout in the underworld, now it's the time for us to collect limited resources to help them.
Players will have to decide from two actions: Help! or Discard! Each race will have a unique curse. When the player chooses to discard a card, the curse will affect a player or many players! There are also 6 different classes in each race. Each one of them has the unique ability to let players save more cards. Players can use different abilities to build a powerful combination to collect and save a lot of monsters in the game. The game ends when the resources are all taken.
Now, come to join our rescue team.  Act quickly and see if you can become the greatest savior in the underworld.