The game where cooperation and intuition catch the bad guy
A high-security prisoner is trying to escape through tunnels starting underneath his cell. Will you be able to join forces and cards to stop him ? Bandido is a cooperative game of strategy and observation for all the family.
With over 300,000 copies sold worldwide, Bandido is a must-have in our range. Easy to understand, quick to play but not necessarily easy to win, it appeals to young and old alike.
The goal?
Prevent the prison break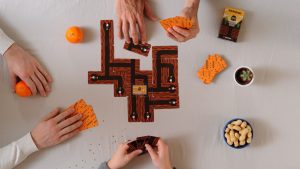 More information: Link