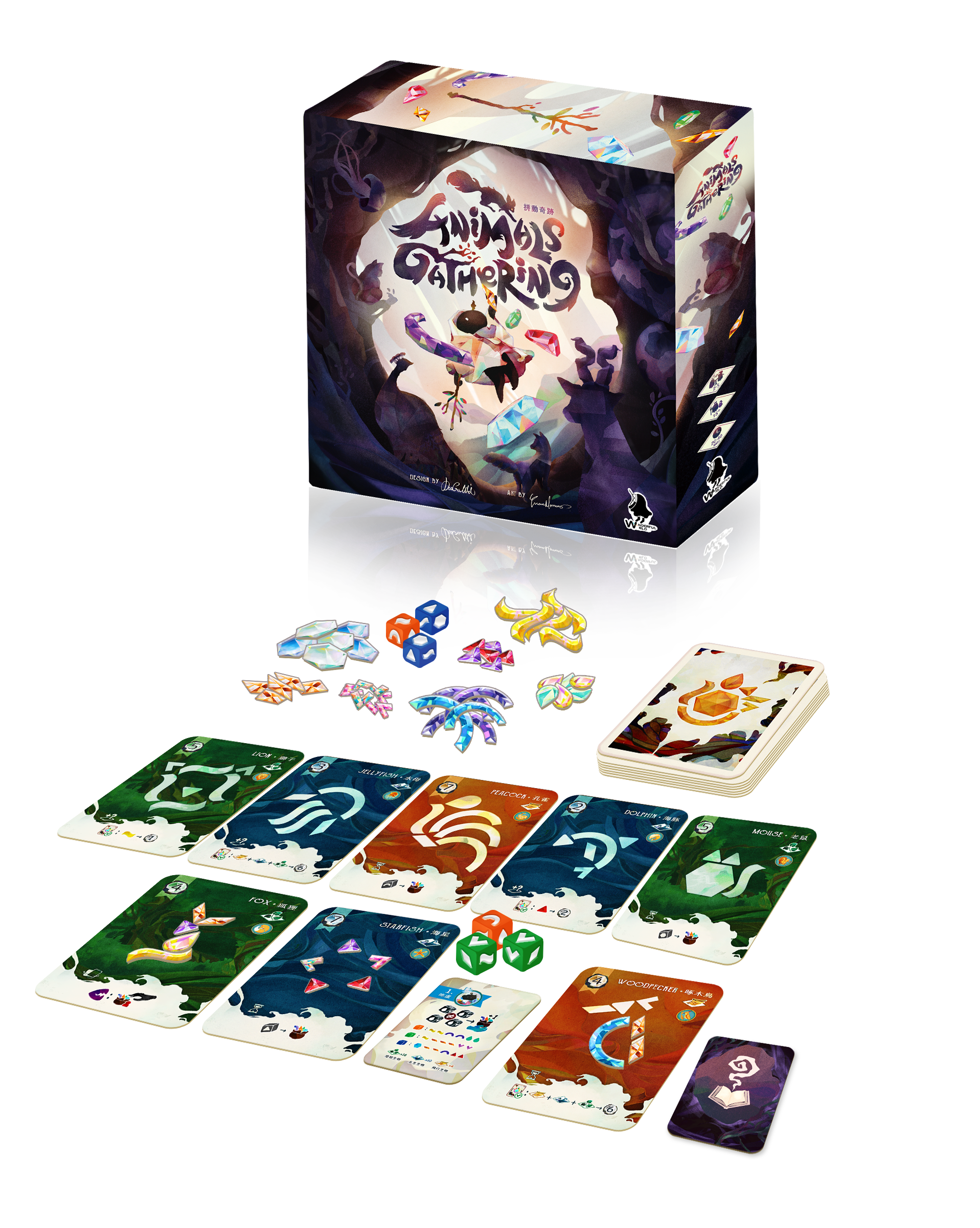 Animals Gathering is a dice family game for 2–5 players that incorporates dice management, tile placement, set collection, and push your luck elements. The goal is to earn the most points by placing Magic Stones (obtained via dice rolls) to fill in Animal Index Cards to revive animals, which provide powers and points as your companion.
Manage your dice as others can take stones that you can't place!
Take the most opportune index card to take advantage of its power!
Different combinations of powers can produce powerful combos!
Plan strategically with your player mage's asymmetrical ability!
More Information: Link